How Does Affiliate Marketing Work?
There are two main ways to get started with affiliate marketing. The first is to sign up with a network. An affiliate network brings multiple affiliate programs under one account. The upside to this option is it can save you time during the application process. Instead of submitting multiple applications to different sites, you'll only need to submit one. The downside is it's often harder to build a strong relationship with a program's affiliate manager.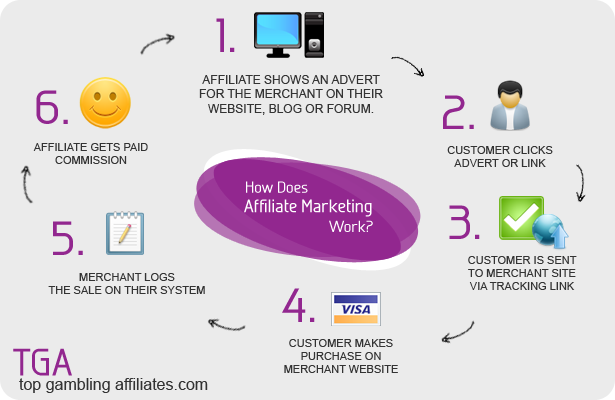 Within the online gambling industry, the second option is generally more common. This option is to sign up with an individual online casino or poker site. Once your application is approved, you'll have access to all of their links, banners, special incentives and other tools to help you drive new members and earn commissions. If you ever need help, support or even advice, you should have no trouble getting in touch with your affiliate manager.